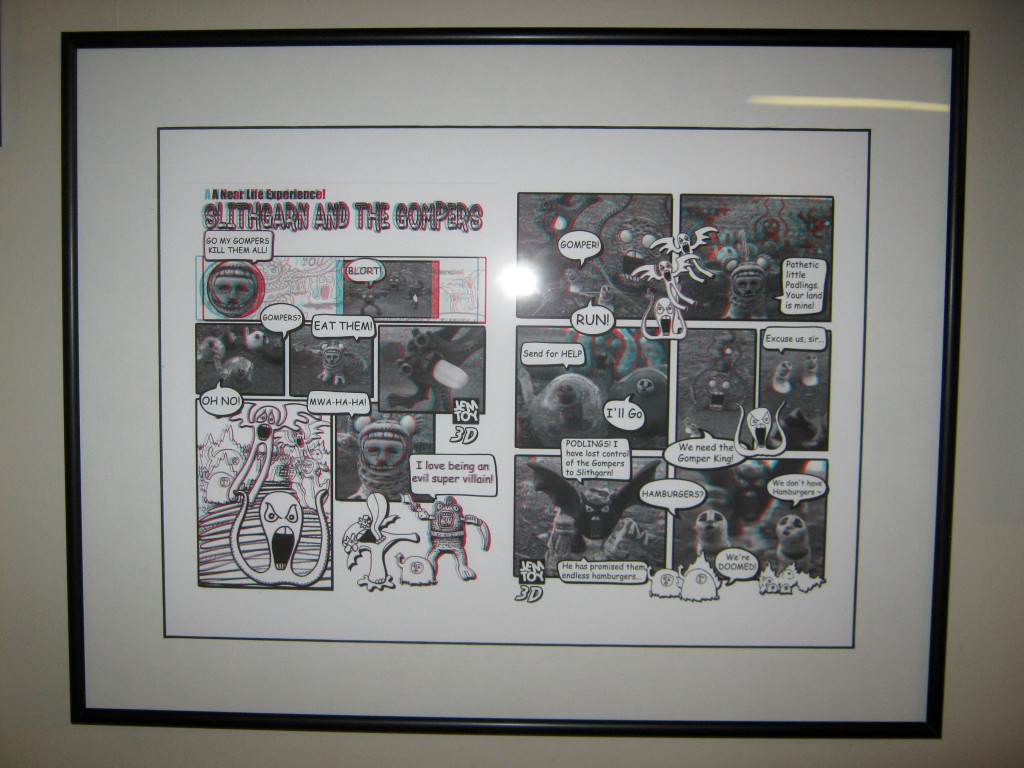 Got my first copy of Slithgarn and the Gompers 3D Anaglyph Print I made a while back. Here it is on my wall, and it looks great when wearing my red cyan 3D glasses. The leap from computer monitor to printed paper is always more difficult than it should be. I was worried that the image would not print right, but it came out well. The 3D effect works great. Print is available in two formats:
$50.00 for 3D Print Matted and Framed 19″ x 15″ ready to hang.
$19.99 for 3D Poster Print 23″ x 35″ comes rolled in a tube.
Red cyan 3D glasses sold separately.