My daughter sews and makes historical clothing recreations from 1500-1700s. She often shows me items that inspire her as she surfs the internet. Recently she shared a pair of earrings from the French Revolution that illustrate the beheading of King Louis XVI.
Download SVG for Glowforge Laser Cutter
I thought, I could make a small guillotine on my laser cutter. So I make her a pair inspired from the photo she shared with me. I cut these from 1/8 inch thick Glowforge proof grade maple plywood.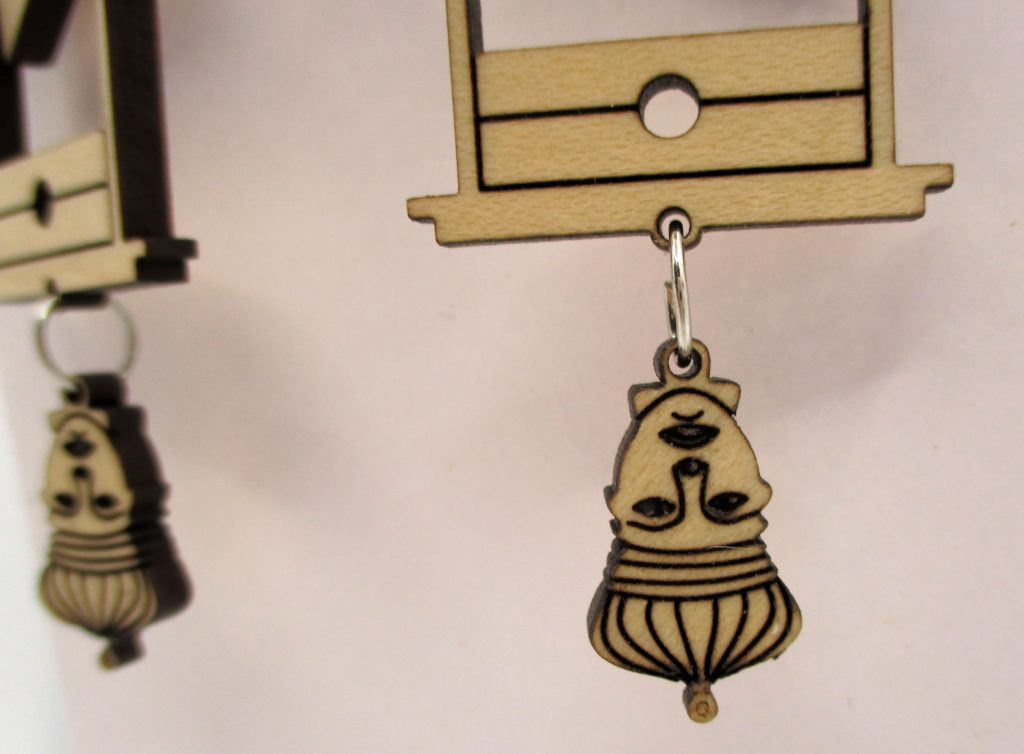 Luckily she has a small plastic box full of 1 million little jump rings and a pack of elegant handmade sterling ear hooks that she got on Amazon to put it all together.
Download SVG for Glowforge Laser Cutter
Fun stuff. I'm not sure if anyone else would want this project, but I have put the SVG file on Etsy for instant download. This would look nifty done in clear colored acrylic, don't you think? Share your photos in your Etsy review so I can see what you come up with.