The JEMTOY mascot (and shop nemesis) Gomper can be laser cut from 1/8 inch thick plywood or acrylic. Download the FREE SVG below!
GOMPER GLOWFORGE LASER SETTINGS:
PINK = ENGRAVE: HD GRAPHIC
JEMTOY LOGO = ENGRAVE: HD GRAPHIC
BLUE = 1st CUT
BLACK = LAST CUT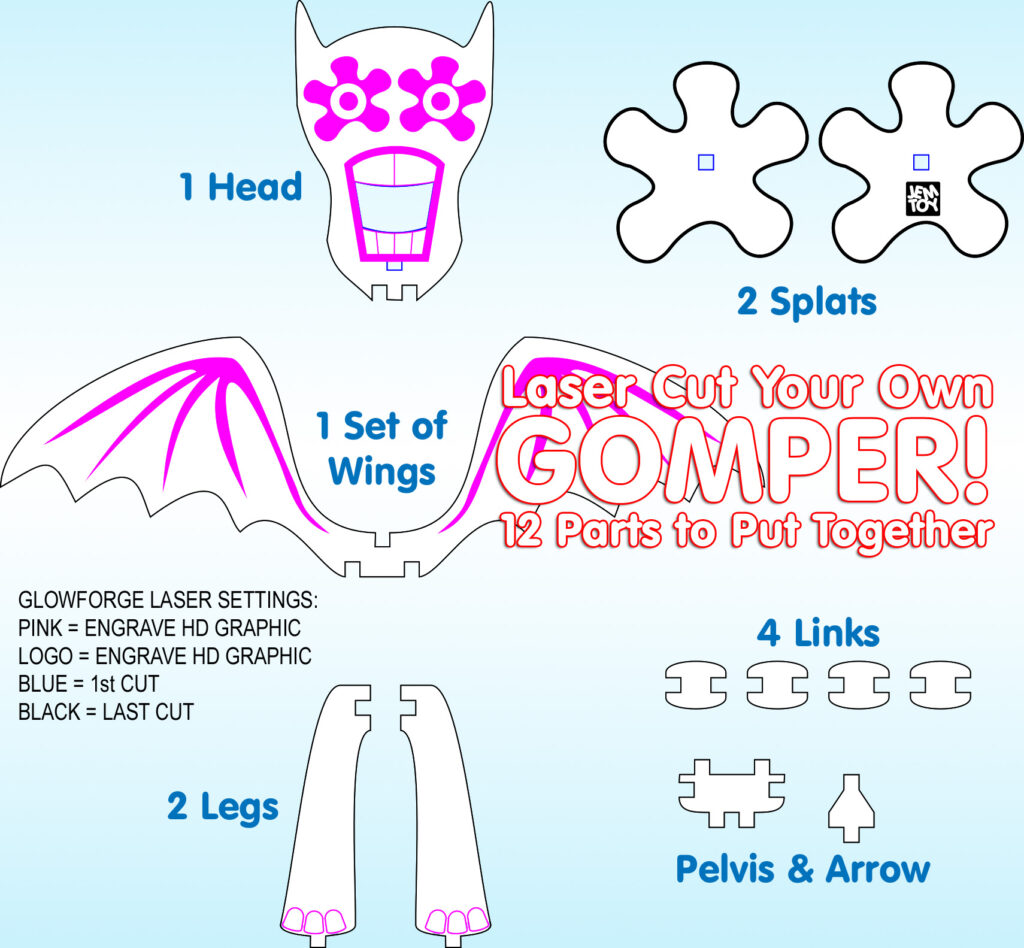 Lay the WINGS down so the engraved side is facing up.
Glue the PELVIS into the two tabs on bottom of WINGS.
Glue the ARROW (flat side down) to top tab on the set of WINGS.
Glue the HEAD on top of the 3 PELVIS and ARROW tabs. Hold or clamp to dry.
Put a SPLAT on the table, stand a LEG up, glue the tab under the foot into the SPLAT.
Glue a LINK to the top of the LEG, then add a second LINK completing one LEG.
Do the same for the second LEG.
Glue both LEG LINKS to the remaining tabs on the PELVIS.
Gomper can stand now and is ready for action!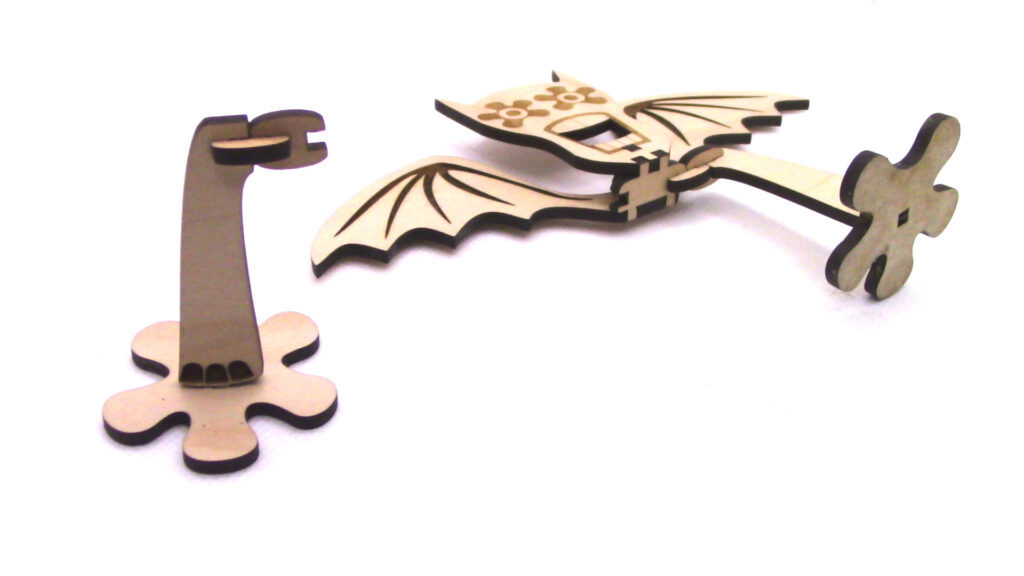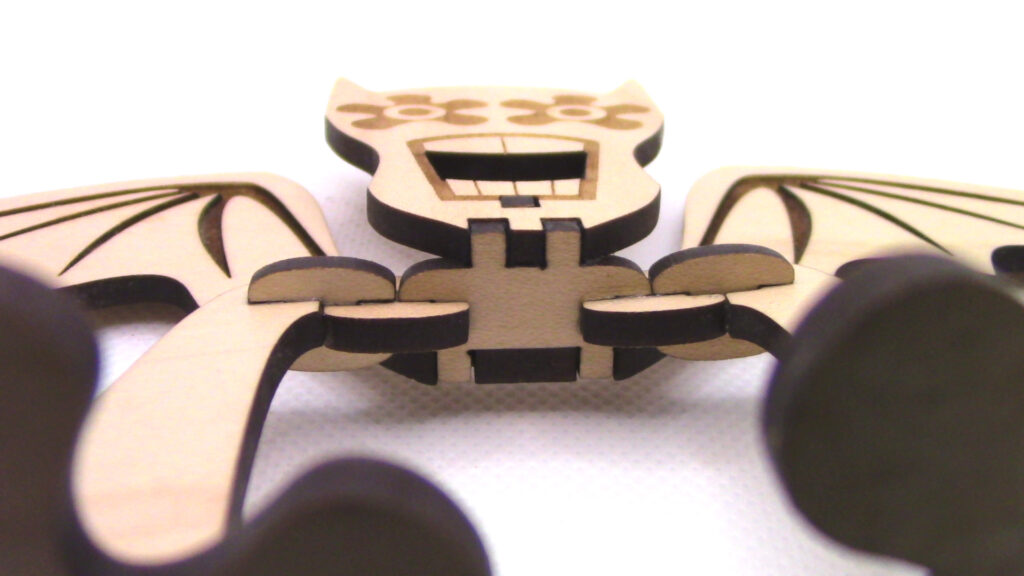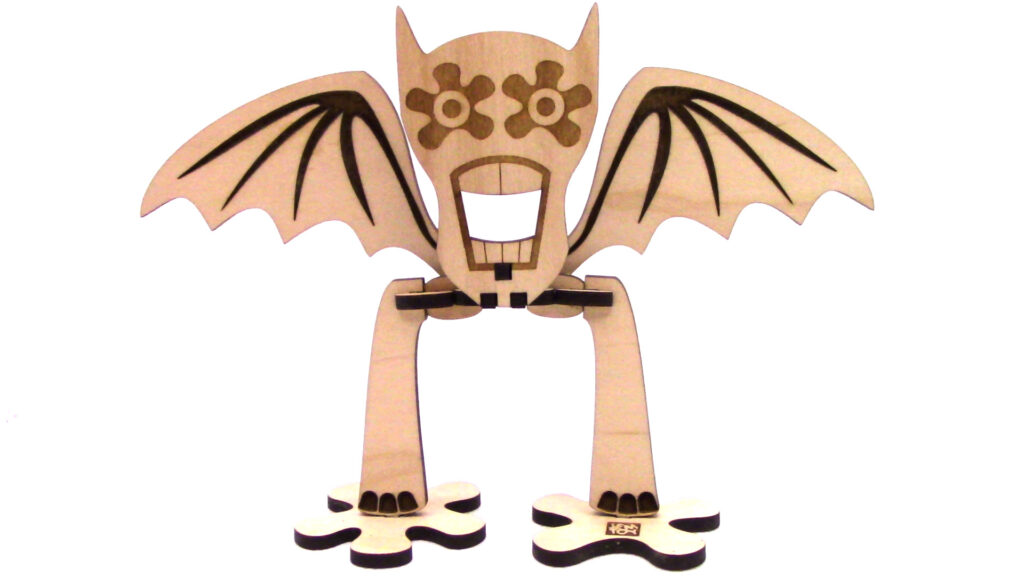 Download the file: Gomper-01.SVG (right click and choose > Save Link As…)
If you require a different format, open the SVG using Inkscape and Save As the file type you need.