My Udemy course, Learn Inkscape For Glowforge has been a great success, so I wanted to offer my students advanced projects they can download and cut on their Glowforge laser cutter.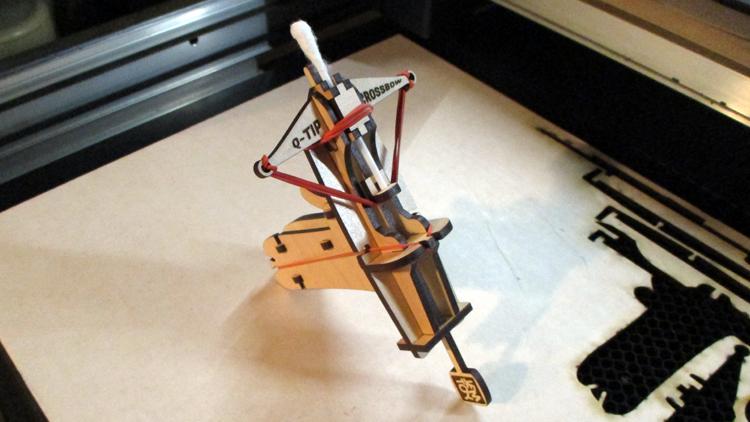 My first offering is the Q-Tip Crossbow. Would you like to make a toy crossbow that shoots cotton swabs? Of course you do! All you need is access to a Glowforge laser cutter, 1/8″ thick Proof Grade Medium Plywood, sand paper, glue, 3 rubber bands, and lots of cotton swabs to blast around the room as ammo.
First check out my free YouTube playlist: Q-Tip Crossbow Instructions where you'll get detailed video instructions, a troubleshooting guide, and supplemental photos to help you along. It's easy to laser cut, but it's a very advanced build. If you think this advanced project is for you, then get the SVG file from my Etsy below:
Visit my Etsy shop and purchase the q-tip-crossbow.svg file. It's designed in color to properly separate layers for cutting on a Glowforge, but you can use this file on any laser cutter that can read SVG files. If you want a different format, you must open the SVG in Inkscape and Save As any file type you need.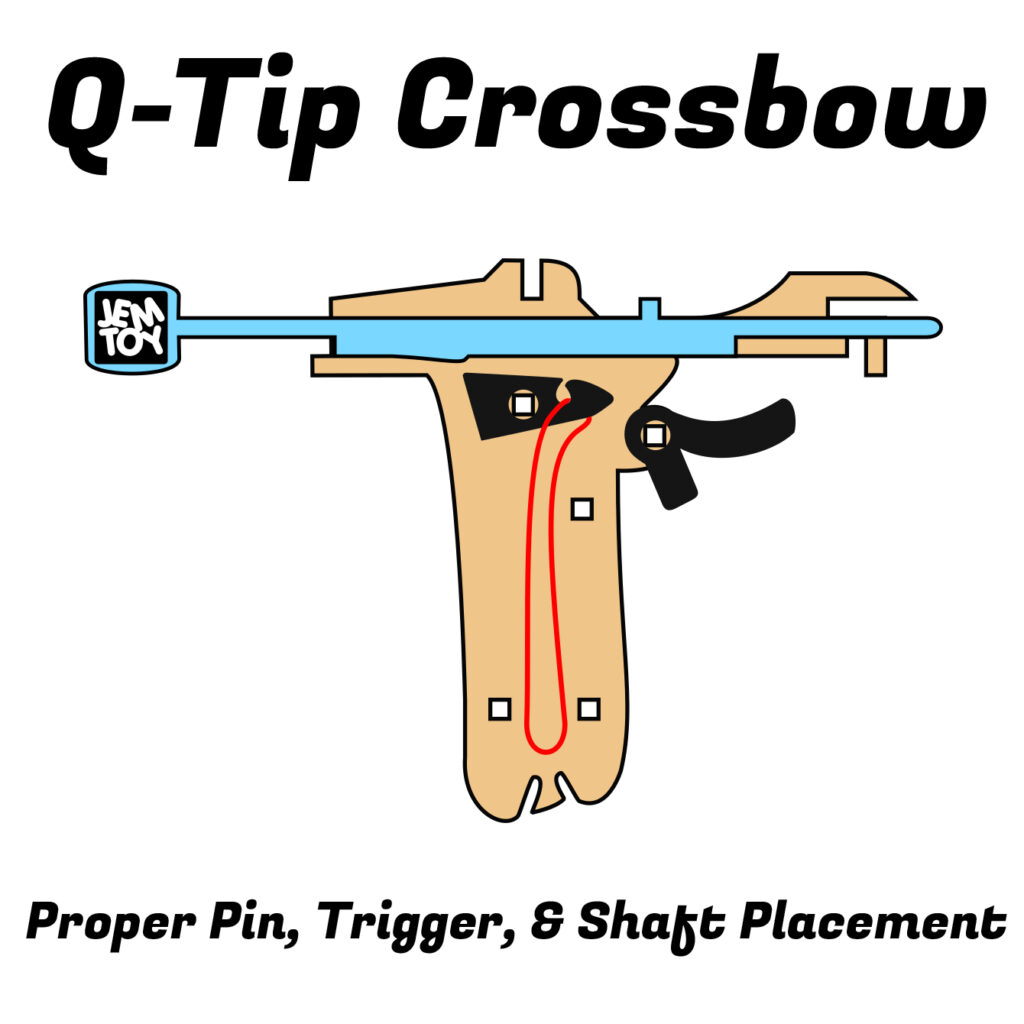 This project is intended for folk age 15+ because it's a working mini crossbow made with lots of small parts. Anything this fun requires parental supervision. Kids love this project because it feels slightly dangerous. They love to build it, take it apart, replace the rubber bands. Be a hero – share this project with a kid… but remind them to not shoot it at people or pets.
If you are new to laser cutting, I suggest that you check out my first course, Learn Inkscape For Glowforge. Once you get through that and understand the process and lingo, move on to the JEMTOY laser projects I offer. You will learn tons, and have fun while doing it.
Glowforge Laser Cutter Project: Q-Tip Crossbow Video Instructions